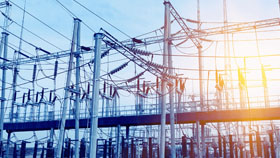 "Construction Supply Chain first element"
Offering the best design and documentation tools to enforce your decision-making mechanism, "3i MEP Contracting Division" grants MEP design and information modeling with 3D and software tools.
Design & documentation:
Qualified architectural engineering capacities are availed for major construction projects formed to enable successful budgeting, installation sequence, maintenance and operation. Our design and documentation activities utilize the knowledge and expertise of global consulting resources solidly empowering our grant.
Power & Material:
In realization of the global conscious towards the importance of "earth friendly" concept, 3iSolution have thoroughly structured modern policies introducing alternative energy options in aim towards offering (Green Technology) solutions to the Saudi Market. "3i MEP Contracting Division" has sustained successful roll-out of many MEP projects in various fields.